---
What can I store in my fridge?
Cold Setting
Benefits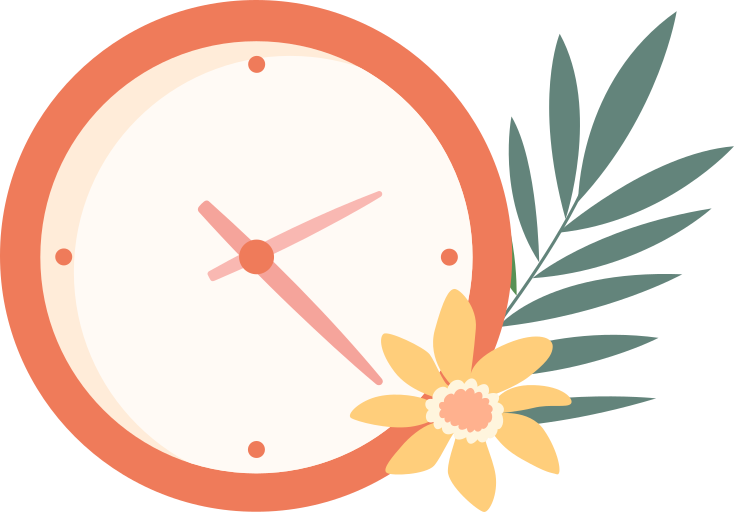 Keeps cosmetics fresh
Cooling to 5-10°C extends the life of cosmetics, prevents their oxidation, stabilizes their chemical formula and increases the effectiveness of the active ingredients in their composition.
The skin regains its healthy glow
A cold cream triggers a vasoconstriction effect on the skin. It has a beneficial effect on the skin as it reduces inflammation, reduces sensitivity and reduces redness.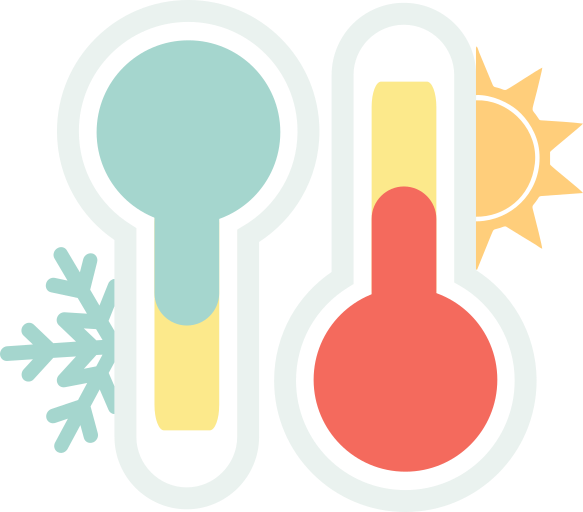 COLD/HOT function
You enjoy the advantages of its dual function - the cooling function keeps your cosmetics at an optimal temperature, while the heating function allows you to relax with a SPA moment.
Organizer for cosmetics
Organize your favorite products for your daily routine. You have an inner and a side shelf to properly store them, in one place, at an optimal temperature and away from sunlight.
Prevents the appearance of bacteria
In the absence of preservatives, natural creams exposed to heat become a breeding ground for bacteria. Their composition must be protected by refrigeration immediately after opening.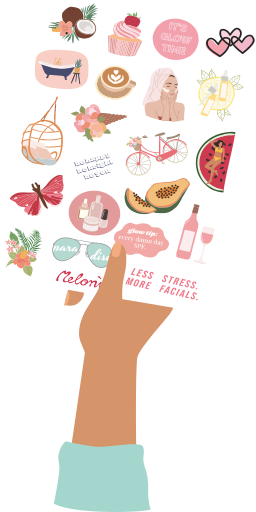 Gift
With every purchase, you receive a set of stickers as a gift to decorate your cosmetics mini fridge.
Optimal and correct temperature
The kitchen fridge is not the right place to store cosmetics. In addition to the unpleasant smell of food that creams can pick up, a normal refrigerator can freeze their composition. The mini beauty refrigerator cools between 5-10 degrees, a temperature that protects the ingredients of the products.
Next Level

Skincare Organizer

1. Organize your cosmetics on two levels using the interior shelf

The middle shelf can be easily removed for accommodating taller products

Extra Space,

Extra Cuteness

3. The detachable door shelf is ideal for small accessories such as sheet masks and facial tools
Cooling your beauty products extends their lifespan, reduces bacterial growth, and soothes your skin, leaving it smoother and refreshed.
Our Beauty Fridge maintains the perfect temperature for cosmetics, preventing freezing and preserving active ingredients. Plus, it offers a unique heating function for a spa-like experience.
The beauty industry is evolving. Many cosmetics contain fewer preservatives and more natural ingredients, making them prone to oxidation. Cooling cosmetics prolongs their shelf life while benefiting your skin.
Rest assured, our mini fridge operates quietly, with a noise level of just 28dB.
Condensation may occur if the fridge door is left open for an extended period. Keep the door closed when applying products and ensure proper positioning, ventilation, and product loading.
Shelves can be removed to accommodate larger products, but their height remains static.
Our mini fridge is made from sturdy, shock-resistant ABS plastic.
Certainly. We provide a car adapter for on-the-go convenience.
The fridge is designed specifically for cosmetics, but you can also store consumables in it if you want to.
Yes, it can. Keeping it plugged in helps extend your cosmetics' life.
Typically, products will adjust to the desired temperature in about 1-2 hours.
Meloni offers a generous 2-year warranty. Please refer to our Terms and Conditions for details.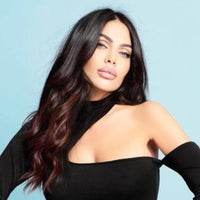 "I am very satisfied! Firstly I like that it's very easy to keep my products cold in my bathroom (I used to store them in my kitchen fridge and it was quite uncomfortable). Besides I love the Beauty Stones! Not to mention how cute the mini fridge is!"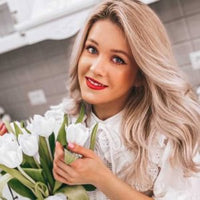 "The Beauty Fridge from Meloni is amazing, it looks very cute and it's very useful. Since I started using it, I can't imagine what it's like to put room temperature creams on my face. I love the cold effect on my face!
"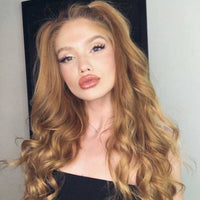 "I think we all want to look good and fresh without too much makeup and that is why I take care of my products : I store my creams, masks and serums in the Meloni Beauty fridge. It's so cute and small, but at the same time spacious- perfect for you and you vanity. Besides it also has a HOT function for your SPA products! I hope I made you curious and that you will try it because it's worth every penny."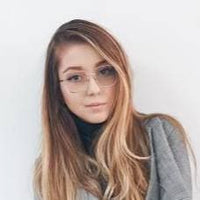 "I truly recommend the products from Meloni. I have the pink mini fridge that I am very happy with. It's so cute and spacious. I store all my skincare products inside it and my facial roller. I think it's a must have!"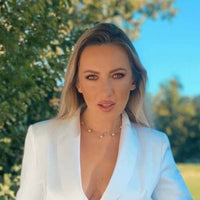 "The mini fridge from Meloni is exactly what I need. It's small but spacious enough for everything I need to store in it. It's very practical, pretty and specially designed for skincare products. It has improved my beauty routine and now I can't get enough of it. I want to take it with me on trips, since it has a car plug and it can be taken anywhere."
"I purchased a while ago the Meloni beauty fridge: it has made my life easier and improved my skincare routine since I can finally store my products properly! I truly recommend this brand, because besides the lovely products, you will also get a lot of professionalism and kindness from the people behind Meloni!"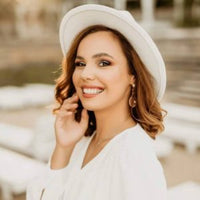 "I think a more brilliant idea than this couldn't have happened! It's a skincare goal to store my favorite products at the best temperature for them and to benefit this much from their ingredients. I love it, it looks amazing and it's super useful. A must have for every girl and woman, for sure! I recommend with all my heart! 🙂"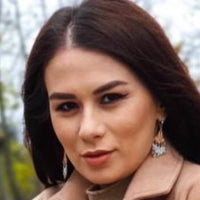 "Very beautiful and useful. I have it in the color pink and besides its sweet aspect, it is also very helpful in my routine. Every time I walk past it, I take out the facial roller and I massage my face with it. The result? Immediate relaxation and refreshment."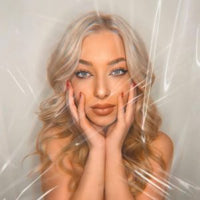 "I am pleasantly surprised with the mini fridge from Meloni. I bought it for a giveaway and I got the chance to test it for a while. Besides its pretty aspect, that seems like a fairytale, it's also very spacious. Not to mention that it has multiple functions, amazing! I think that any girl would need this in her life. Soon I want to get my own one. Very good product!"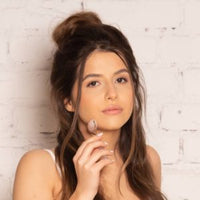 "I recommend with all my love the products from Meloni. I had the chance to try each one of them, and the quality is clearly the backbone of this brand. For me the beauty fridge is the star of the show, being designed specially for a good skincare routine. The fact that it has two functions- the COLD one and the HOT one- it's a very essential aspect in my beauty routine. Also, it's a very cute product that every beauty vanity needs."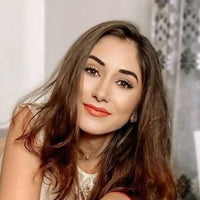 "I use the Facial Roller from Meloni almost everyday, especially at night. I love it. I recommend it with all my heart!"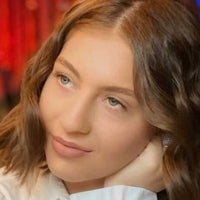 "Currently I have at home the beauty fridge and the Gua Sha Stone from Meloni. I am very satisfied and I make sure to keep all of my skincare products that I use in the mini- fridge. The creams together with the stones feel amazing when applied cold. The results are WOW for my skin: it's feels more stretched, fresher and revigorated."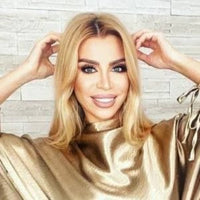 "For me, Meloni means "taking care of your femininity", self love and confidence! Their products have become essential accessories in my beauty ritual that I do everyday. I truly recommend Meloni Care, because besides the brand, you can feel that they are really passionate and they really care, coming to help, you, women."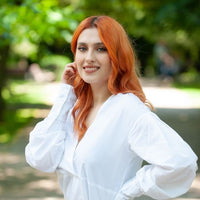 "The Textured Mini Roller from Meloni has become my favorite in my skincare routine! I like how its texture feels on my skin during the massage, it's veerrryyy relaxing 😍  And in the morning when I wake up with puffy eyes, I use the cold Beauty Globes and I immediately feel my eyes and face very fresh and ready for a new day. Love it!"