Where Beauty, Relaxation, and Tradition Converge
Step into Meloni's embrace, inspired by the feminine charm of the Greek language and tailored to the discerning woman who knows her worth. In the same way the Greek language adds an "i" to highlight femininity, Meloni mirrors that delicacy, shaping a sanctuary for today's empowered woman. Dive into an oasis crafted especially for you — where the essence of natural beauty harmoniously merges with modern care.
Read our story

Curations Beyond the Ordinary
Curated with passion, our handpicked collections are more than just products – they're experiences that elevate your beauty and nourish the soul. A promise of novelty and charm with every revisit, witness a blend of the everyday with a hint of the extraordinary.

Because, lovely, in this community, you're not just a customer. You're family. And family deserves nothing but the best.
see our collections

A Community of Empowerment and Action
At Meloni, we actively empower you through educational content, expert guidance, and ongoing support, helping you thrive in every aspect of your life. Our commitment extends beyond beauty, as we believe in your well-being as a whole.

We want you to feel here as you would slipping into your favorite comforts - at home, youthful, and true to yourself. Amidst life's tumultuous moments, Meloni offers a refuge for tranquility and renewal. Whether you're seeking a rejuvenating spa day at home, a moment of calm post-Netflix, or a space that's uniquely yours, Meloni empowers you to be at your most stunning, courageous, and genuine self.
join us on instagram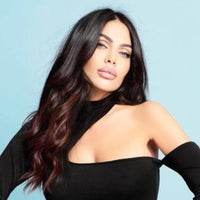 "I am very satisfied! Firstly I like that it's very easy to keep my products cold in my bathroom (I used to store them in my kitchen fridge and it was quite uncomfortable). Besides I love the Beauty Stones! Not to mention how cute the mini fridge is!"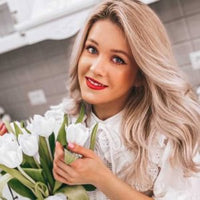 "The Beauty Fridge from Meloni is amazing, it looks very cute and it's very useful. Since I started using it, I can't imagine what it's like to put room temperature creams on my face. I love the cold effect on my face!
"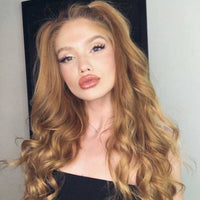 "I think we all want to look good and fresh without too much makeup and that is why I take care of my products : I store my creams, masks and serums in the Meloni Beauty fridge. It's so cute and small, but at the same time spacious- perfect for you and you vanity. Besides it also has a HOT function for your SPA products! I hope I made you curious and that you will try it because it's worth every penny."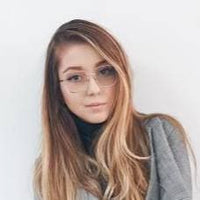 "I truly recommend the products from Meloni. I have the pink mini fridge that I am very happy with. It's so cute and spacious. I store all my skincare products inside it and my facial roller. I think it's a must have!"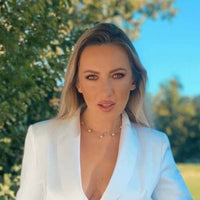 "The mini fridge from Meloni is exactly what I need. It's small but spacious enough for everything I need to store in it. It's very practical, pretty and specially designed for skincare products. It has improved my beauty routine and now I can't get enough of it. I want to take it with me on trips, since it has a car plug and it can be taken anywhere."
"I purchased a while ago the Meloni beauty fridge: it has made my life easier and improved my skincare routine since I can finally store my products properly! I truly recommend this brand, because besides the lovely products, you will also get a lot of professionalism and kindness from the people behind Meloni!"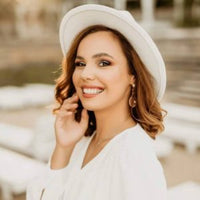 "I think a more brilliant idea than this couldn't have happened! It's a skincare goal to store my favorite products at the best temperature for them and to benefit this much from their ingredients. I love it, it looks amazing and it's super useful. A must have for every girl and woman, for sure! I recommend with all my heart! 🙂"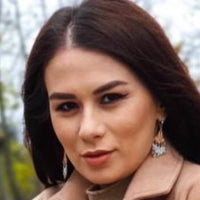 "Very beautiful and useful. I have it in the color pink and besides its sweet aspect, it is also very helpful in my routine. Every time I walk past it, I take out the facial roller and I massage my face with it. The result? Immediate relaxation and refreshment."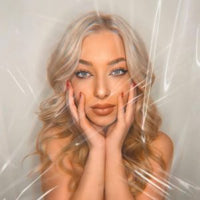 "I am pleasantly surprised with the mini fridge from Meloni. I bought it for a giveaway and I got the chance to test it for a while. Besides its pretty aspect, that seems like a fairytale, it's also very spacious. Not to mention that it has multiple functions, amazing! I think that any girl would need this in her life. Soon I want to get my own one. Very good product!"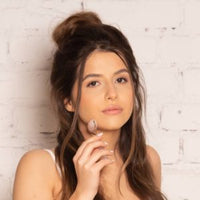 "I recommend with all my love the products from Meloni. I had the chance to try each one of them, and the quality is clearly the backbone of this brand. For me the beauty fridge is the star of the show, being designed specially for a good skincare routine. The fact that it has two functions- the COLD one and the HOT one- it's a very essential aspect in my beauty routine. Also, it's a very cute product that every beauty vanity needs."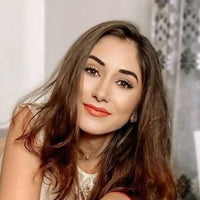 "I use the Facial Roller from Meloni almost everyday, especially at night. I love it. I recommend it with all my heart!"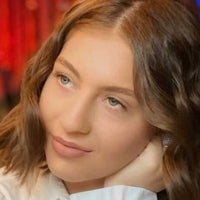 "Currently I have at home the beauty fridge and the Gua Sha Stone from Meloni. I am very satisfied and I make sure to keep all of my skincare products that I use in the mini- fridge. The creams together with the stones feel amazing when applied cold. The results are WOW for my skin: it's feels more stretched, fresher and revigorated."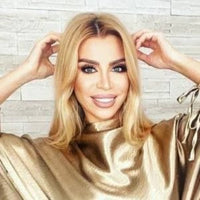 "For me, Meloni means "taking care of your femininity", self love and confidence! Their products have become essential accessories in my beauty ritual that I do everyday. I truly recommend Meloni Care, because besides the brand, you can feel that they are really passionate and they really care, coming to help, you, women."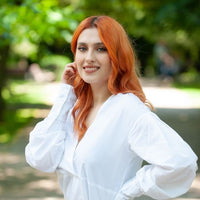 "The Textured Mini Roller from Meloni has become my favorite in my skincare routine! I like how its texture feels on my skin during the massage, it's veerrryyy relaxing 😍  And in the morning when I wake up with puffy eyes, I use the cold Beauty Globes and I immediately feel my eyes and face very fresh and ready for a new day. Love it!"
Your favourites
The most popular Meloni products. We love them and so do you!