---
benefits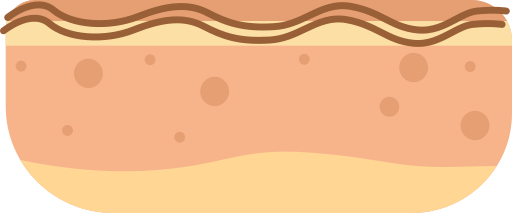 enhances lymphatic drainage
Gua Sha helps to stimulate the lymphatic system, reducing puffiness and promoting the removal of toxins from the skin. Remember to hydrate with warm water post-massage.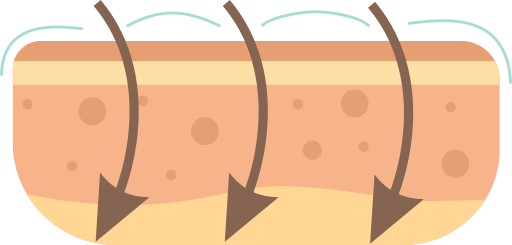 reduces swelling, puffiness, and fluid buildup
Say goodbye to morning puffiness as Gua Sha gently eliminates excess fluid and swelling in facial tissues.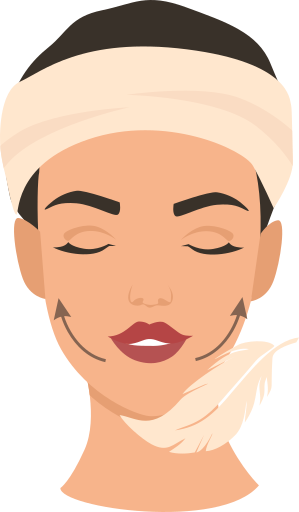 relieves facial and jaw tension
The soothing strokes of Gua Sha release tension in facial muscles and alleviate jaw clenching, leaving you feeling relaxed and refreshed. It also provides relief from sore throats or headaches.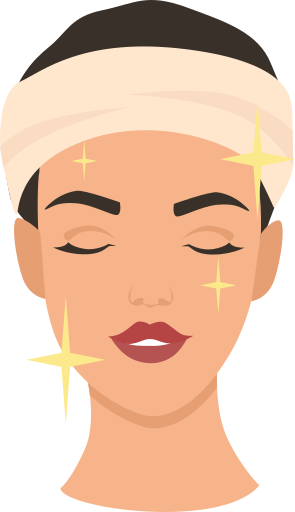 aids in circulation for a healthy glow
By enhancing blood circulation, Gua Sha encourages the delivery of oxygen and nutrients to skin cells, resulting in a radiant complexion.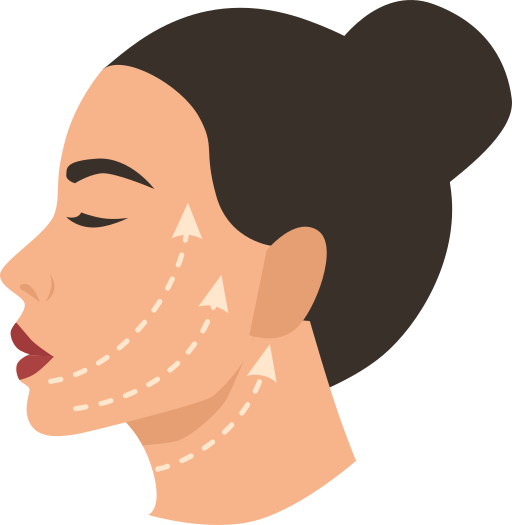 Lifts and strengthens the skin
Strengthens and elevates the skin by delaying cellular aging and regulating metabolic processes. Regular use of Gua Sha can contribute to firmer, more youthful-looking skin by toning and lifting facial muscles.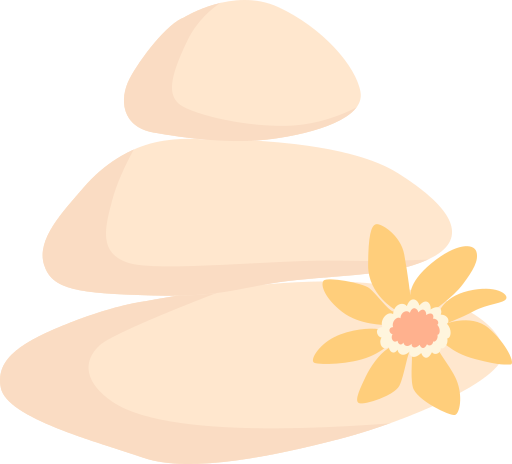 balances and harmonizes the skin
Gua Sha promotes lymphatic drainage and eradicates negative energies, fostering healing and equilibrium.
MASSAGE AREAS
Neck

Forehead

Eyes

Cheeks

Jaw
BEFORE - AFTER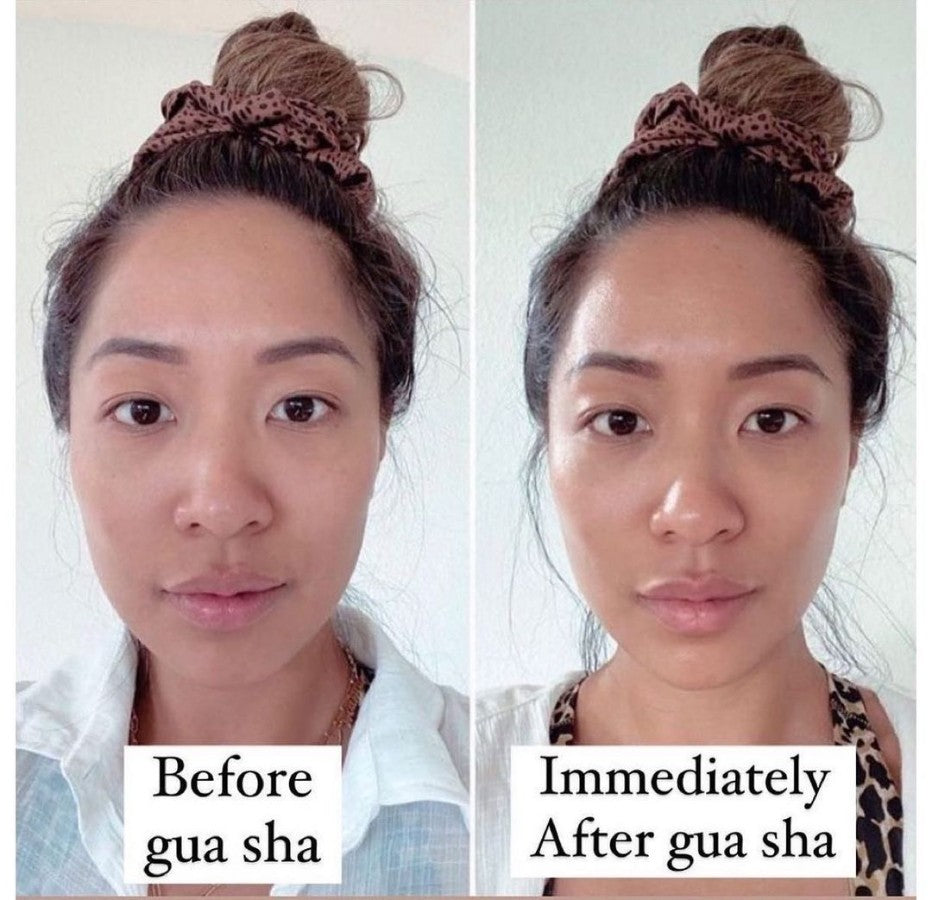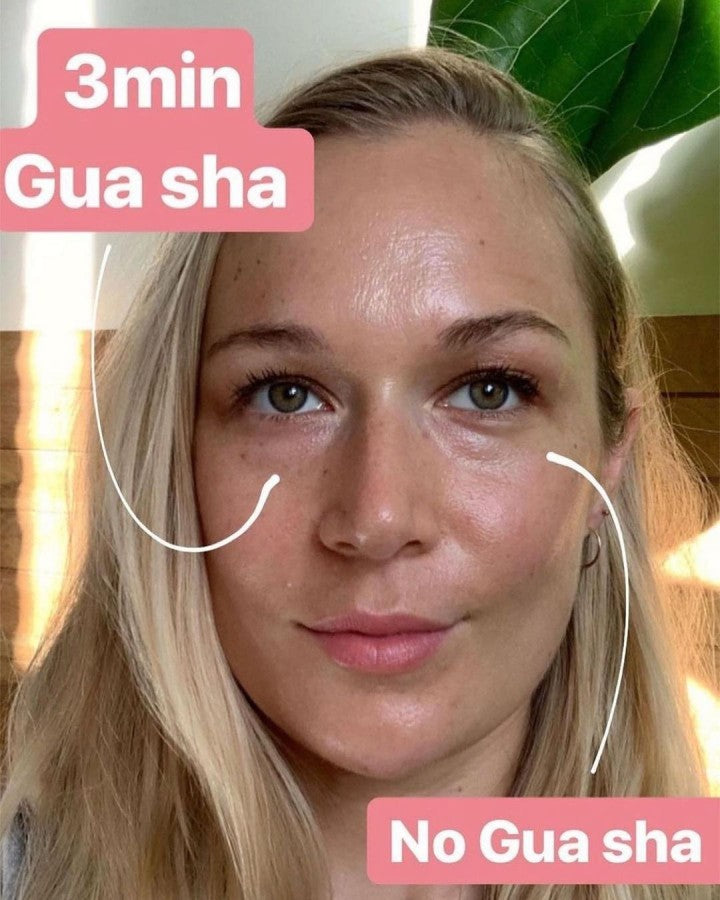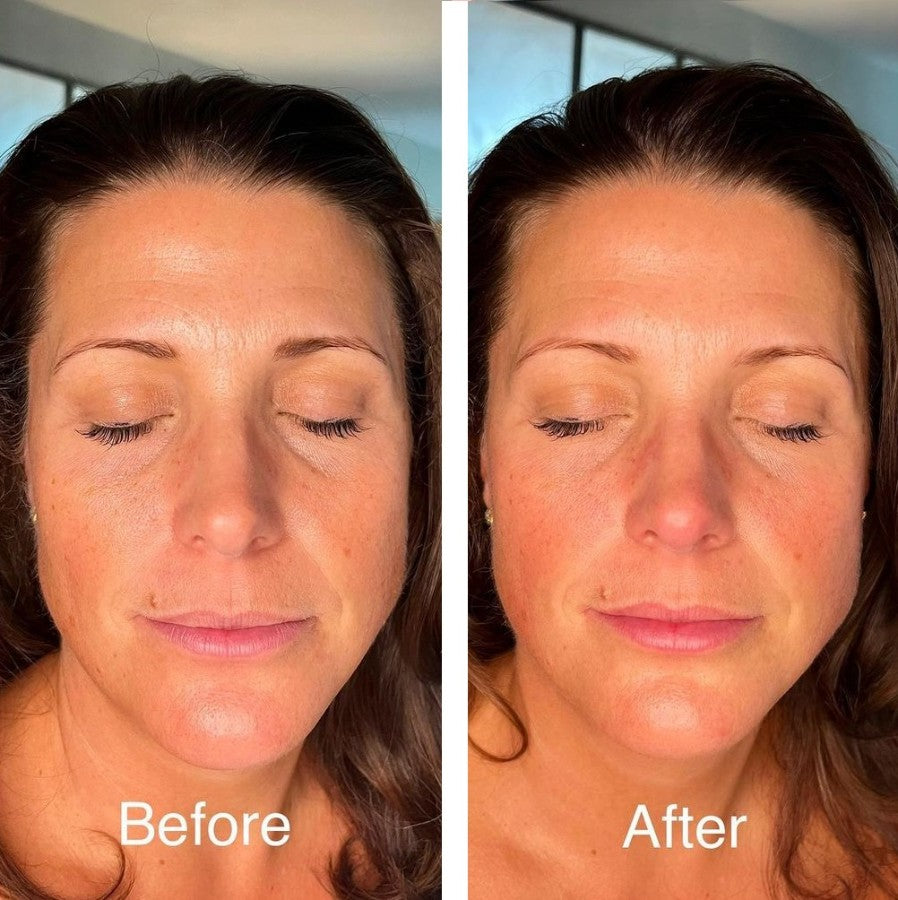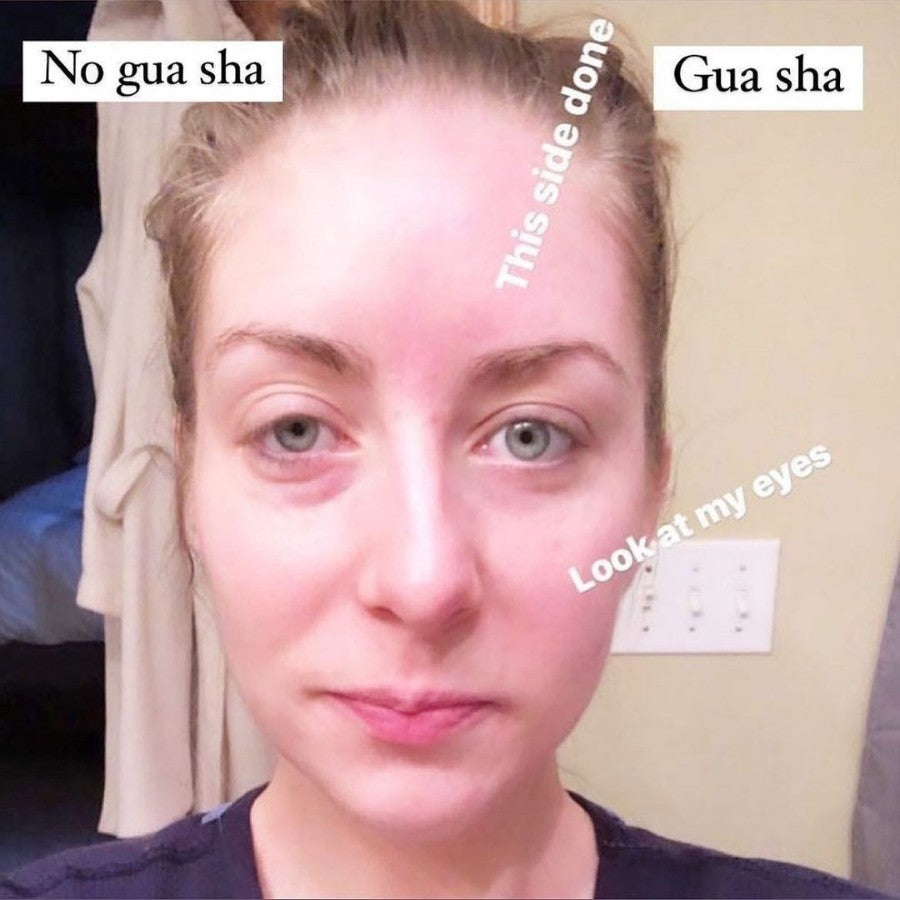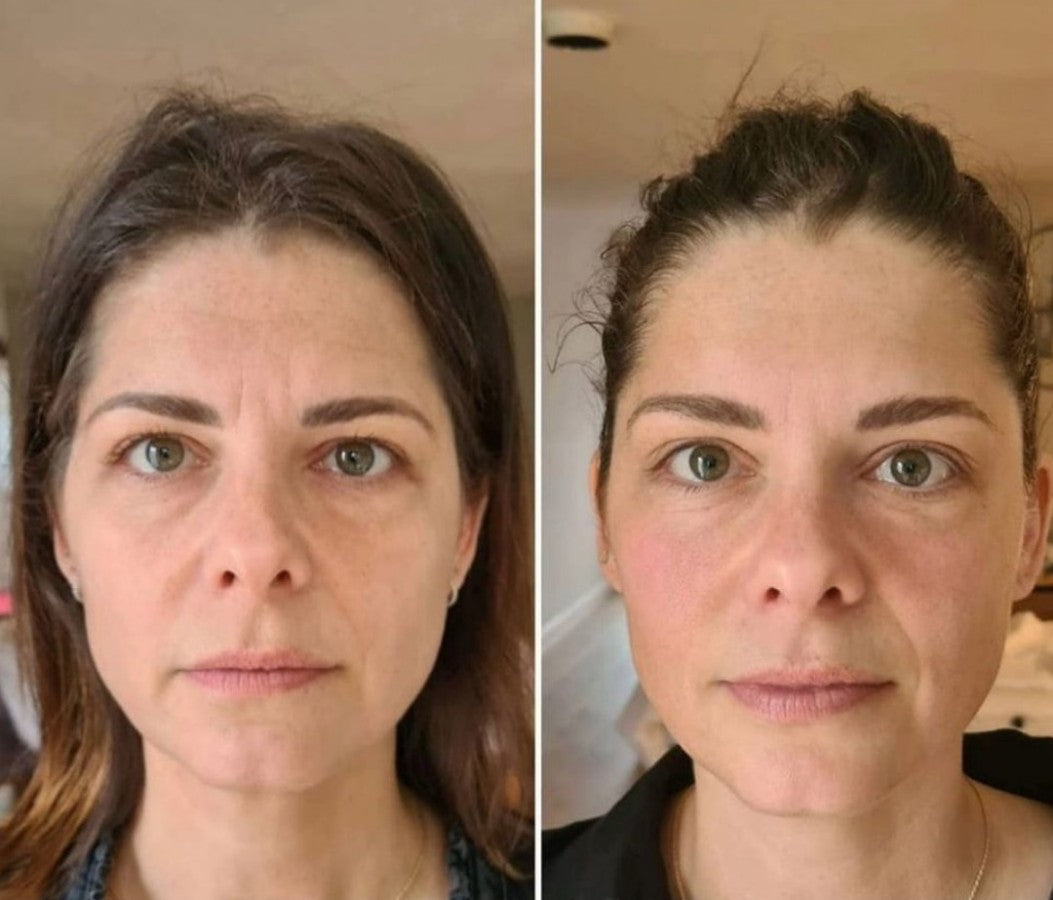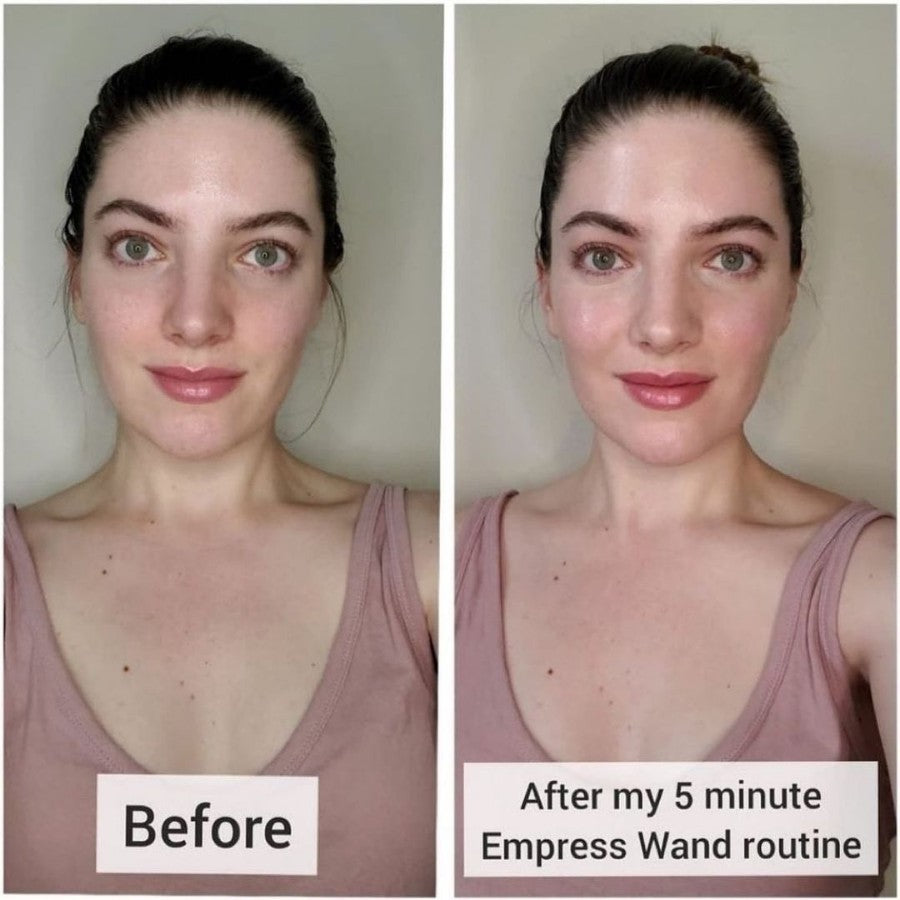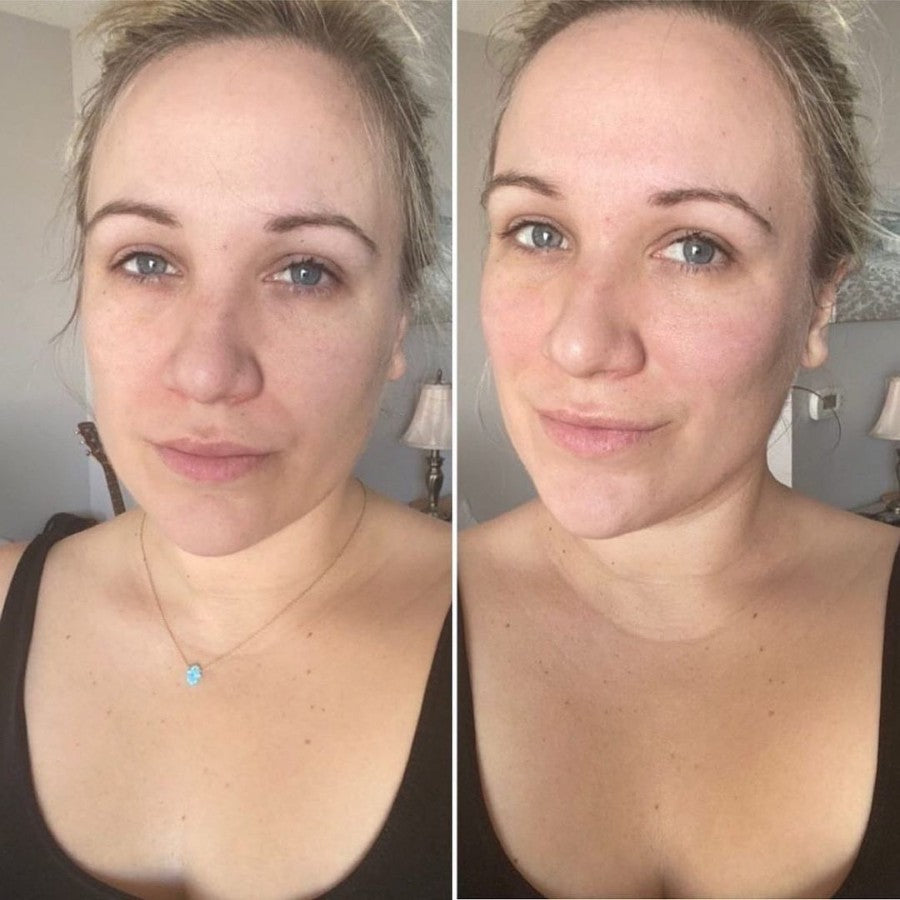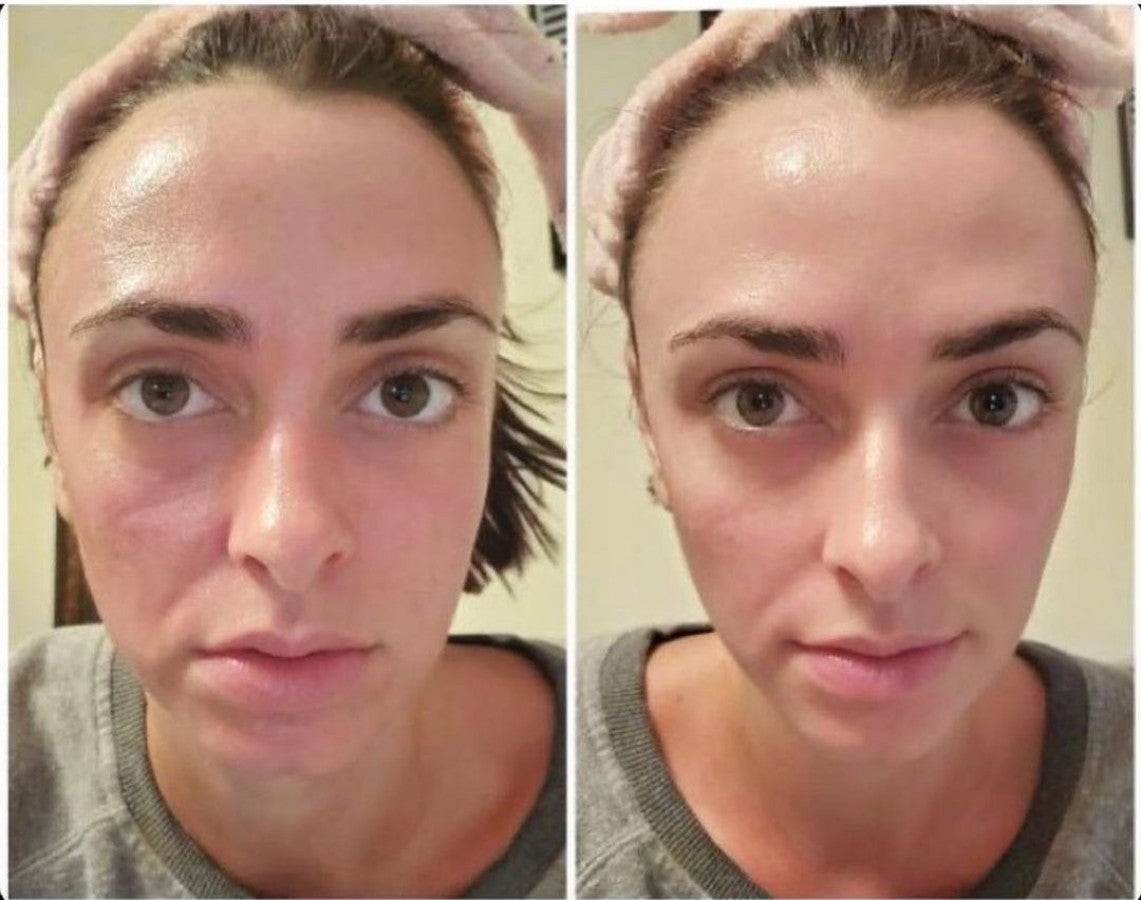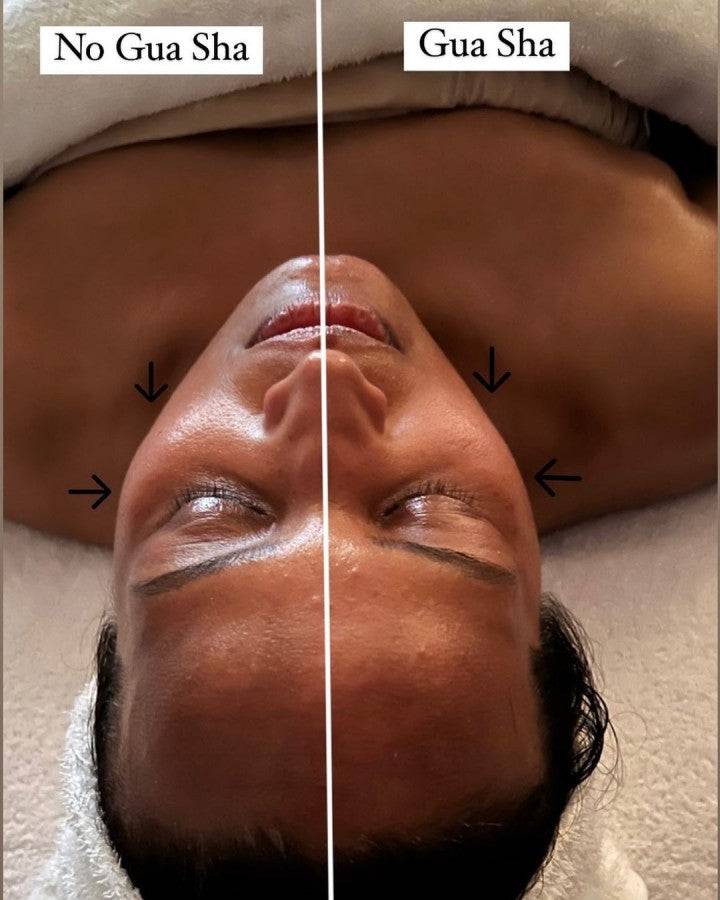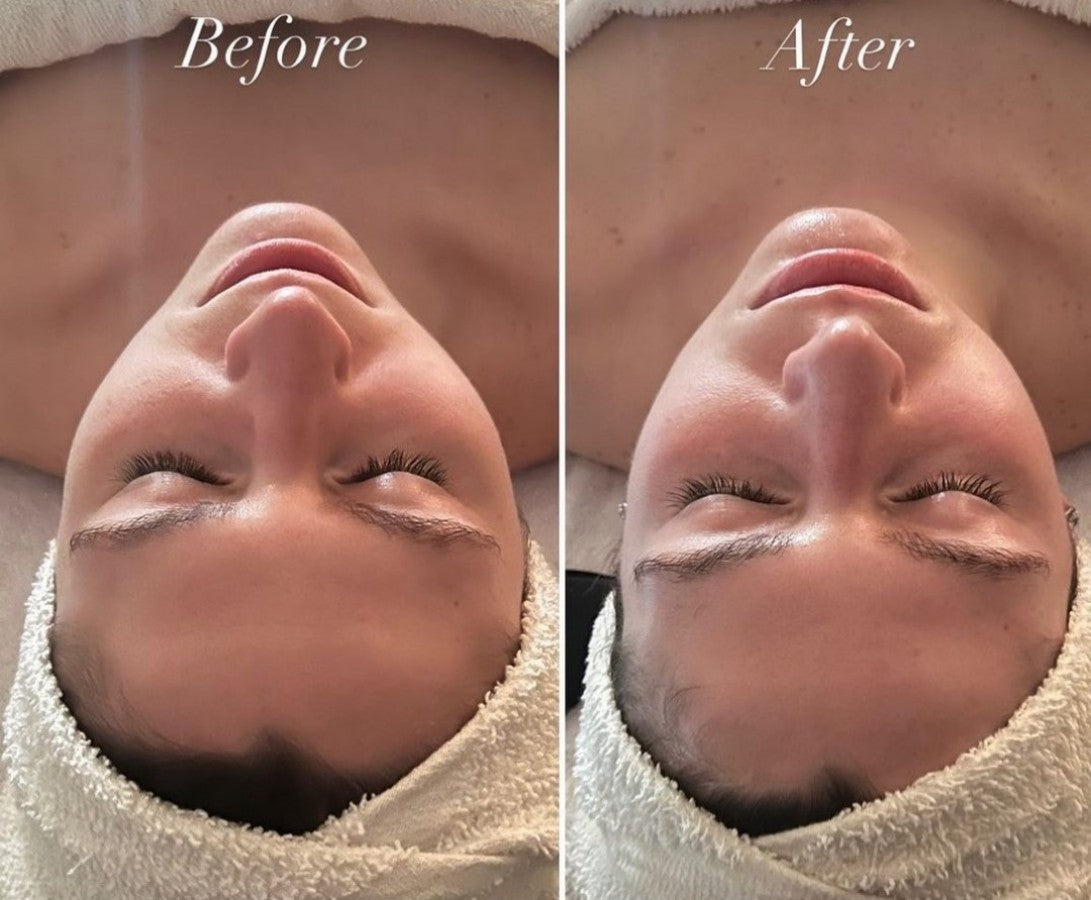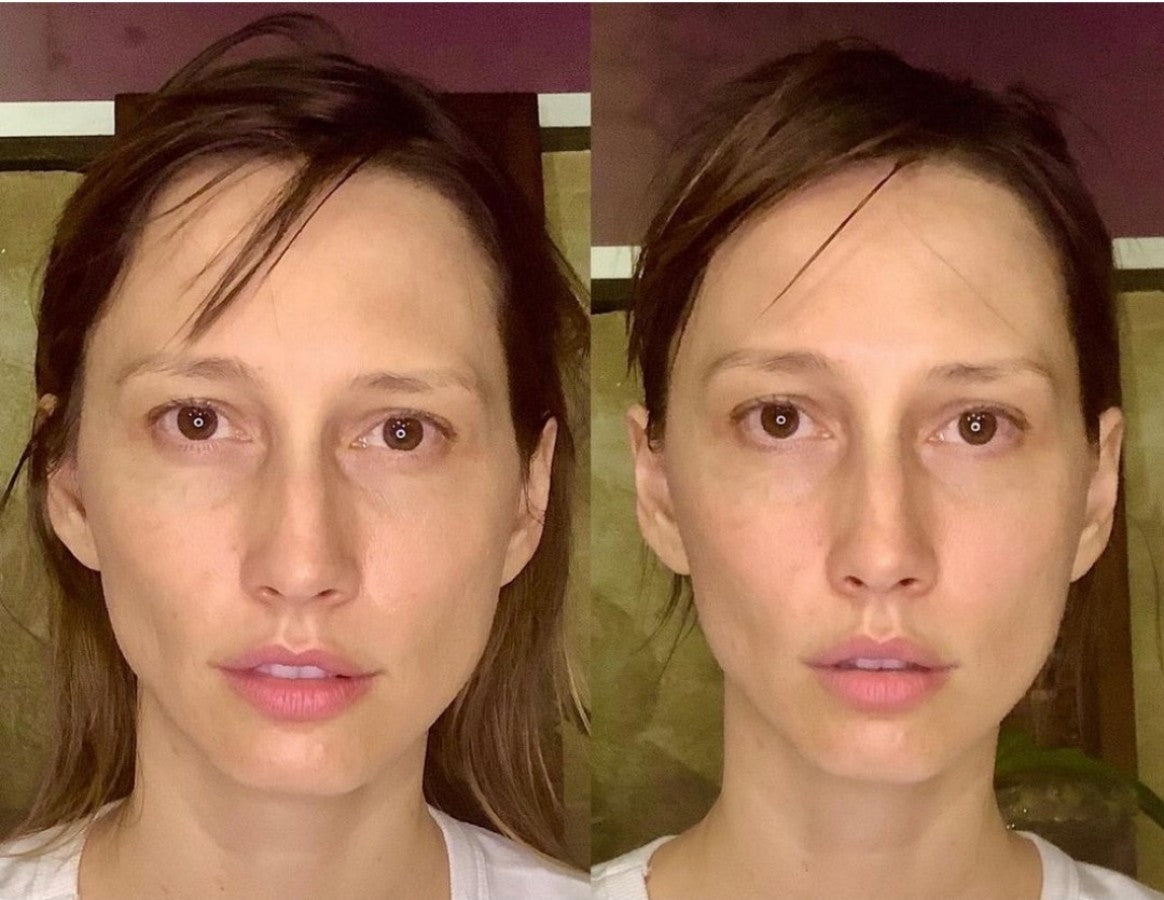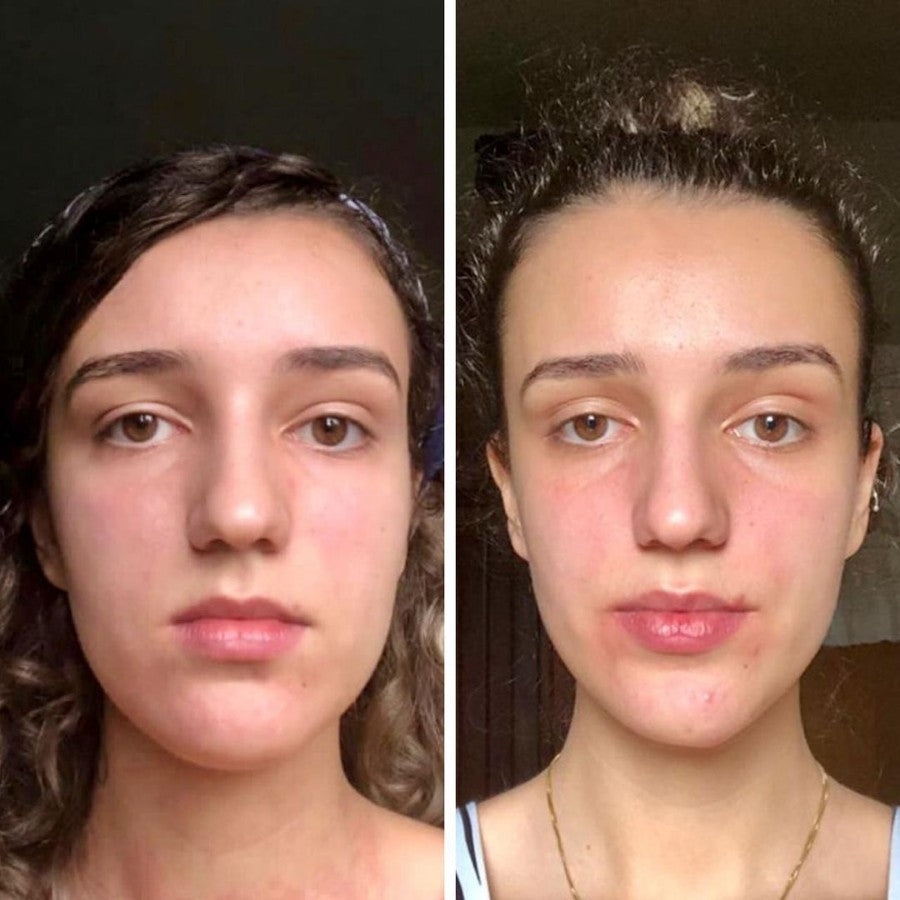 Gua Sha, deeply rooted in ancient Chinese medicine, rejuvenates your skin by promoting lymphatic drainage, reducing puffiness and fluid buildup, relieving facial and jaw tension, enhancing circulation for a radiant glow, and gradually firming and lifting the face.

The massage enhances blood flow, providing the skin with oxygenated blood. This process eliminates residues, promotes balance, and supports holistic healing.
Our Gua Sha stands out for its larger size, providing a secure grip during massages, preventing slipping, and enabling better cheek contouring. Additionally, it holds a certification verifying its authenticity as a genuine stone, ensuring quality and efficacy.
Certainly. After cleansing your skin, apply your chosen serum or oil. Begin with the forehead: Keep the tool flat against your face and scrape in an upward motion, starting from your eyebrows and moving towards your hairline. Address the cheeks: Scrape in an outward motion, commencing from the crease of your nose and extending towards your ear. Focus on the jawline: Utilize the end of the Gua Sha tool with the two curves. Start from your chin and scrape towards your ear. Don't forget to gently massage the Gua Sha tool into your ear to release tension. Treat the under-eye area with care: Use very gentle strokes to scrape the Gua Sha from the inner corner of your eye outward to your temple. The skin in this area is delicate, so apply only light pressure. Keep the Gua Sha at a consistent 15-degree angle.

The versatile Gua Sha stone can be used at any time of day. Morning applications prep your skin for makeup, mid-day sessions provide a refreshing lift, and evening routines aid in fluid release.

For optimal results, we recommend using the Gua Sha stone twice daily. During the massage, repeat your movements 3-5 times for each targeted area.
To ensure a gentle glide and prevent skin damage, it's essential to apply facial oil, serum, or moisturizer before using the Gua Sha stone.
You can clean it with soap and water or use a cleansing wipe. To sanitize, an antibacterial spray is suitable. Handle and store it with care due to its semi-precious stone composition.
Yes, it is. Using a cooled stone can significantly reduce skin inflammation. If your fridge has a heating function, it can offer a soothing massage or aid in pore opening.
Your choice depends on personal preference, as each type of stone possesses unique metaphysical properties.
Both tools have their merits. Gua Sha excels in promoting lymphatic drainage and relaxing facial muscles, while the Roller is exceptional for reducing inflammation and aiding product absorption.
Certainly. Each accessory serves a unique purpose. For instance, starting your massage with Gua Sha can provide contouring and lifting, and following up with a Facial Roller can soothe the skin. If your skin feels dull, the textured Roller can offer a revitalizing massage.